Episode Five: Home
Christmas is nearly upon us, and I'm thinking homeward thoughts. In about a week I'll be headed home. I can hardly wait to bury my face in my golden retriever's fur, stare at the sky from my window-side bed, go to my favourite coffee shop with my mama, and sip hot chocolate by the tree.
I think home is wound deep in the human psyche. The oldest stories are about homeward journeys, like Odysseus fighting every peril hoping his home and beloved await him. The oldest grief is exile. The most primal need, is the safety, warmth, and food of home.
But what exactly is home? Is it a place? Is it the people you love? Is it a feeling?
Today's episode will ask this question: Where is home?
And I'd love to hear from you: where is home for you?
Show Notes:
Where is home?
1. Home is Where you Belong
Literary: Pilgrim's Inn by Elizabeth Goudge
There were still children in the world, and while there were children, men and women would not abandon the struggle to make safe homes to put them in, and while they struggled there was hope.
Elizebeth Goudge (1900-1984) was a prolific British Novelist. Her books focus on the drama of ordinary human life, and she writes with a startling clarity and incisive insight to human psychology. J.K. Rowling specifically cited her work The Little White Horse as an inspiration for the Harry Potter books.
2. Home is Where Life Happens
Visual: Paintings by Johannes Vermeer
Johannes Vermeer (1632-1675) was a moderately sucessful painter in his life who went on to be declared as one of the masters of the Dutch golden age. His few paintings are simple in composition and usually capture small, ordinary moments of life. He is famous for his use of light which make these ordinary moments shimmer with seemingly timeless meaning.
3. Home is Where There is Hope
Musical: New World Symphony and African American Spirituals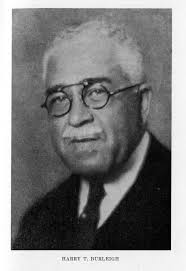 Henry (or Harry) Burleigh was one of the first African American Classical composers and a man famous for his rich baritone voice. He introduced Dvořák to the African American Spirituals. These spirituals provided the inspiration for many of the melodies of the New World Symphony composed by Dvořák
The version I play on the podcast is from the Prague Festival Orchestra with Pavel Urbanek, which I encourage you to look up on iTunes!
P.S. My mother and sister wrote a BEAUTIFUL book on home, which you should read. I've read it. It's amazing.